Once again demonstrating how supremely capable I am, especially when I have no idea what I'm doing, I give you: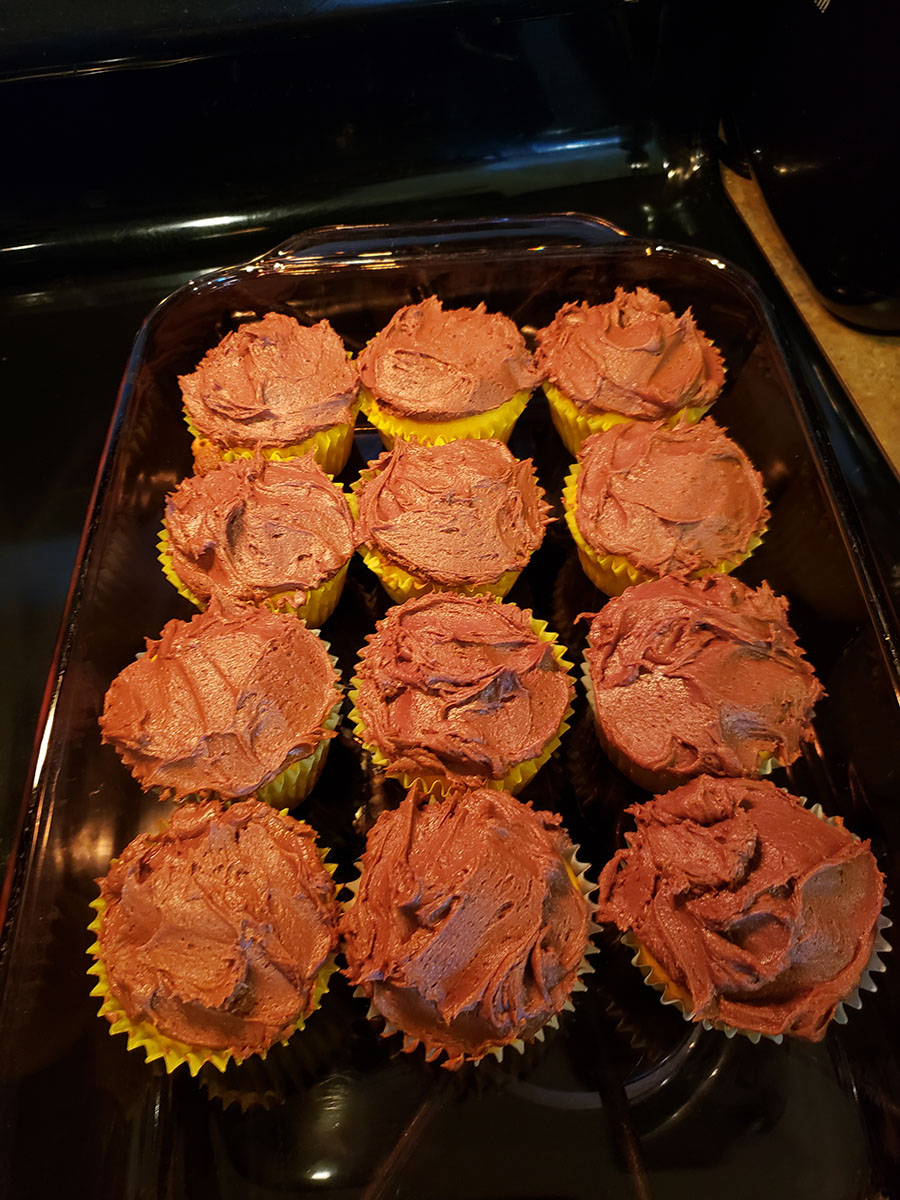 John's birthday cupcakes!
The cake part came out of a box, but I made the frosting based on my mother's recipe.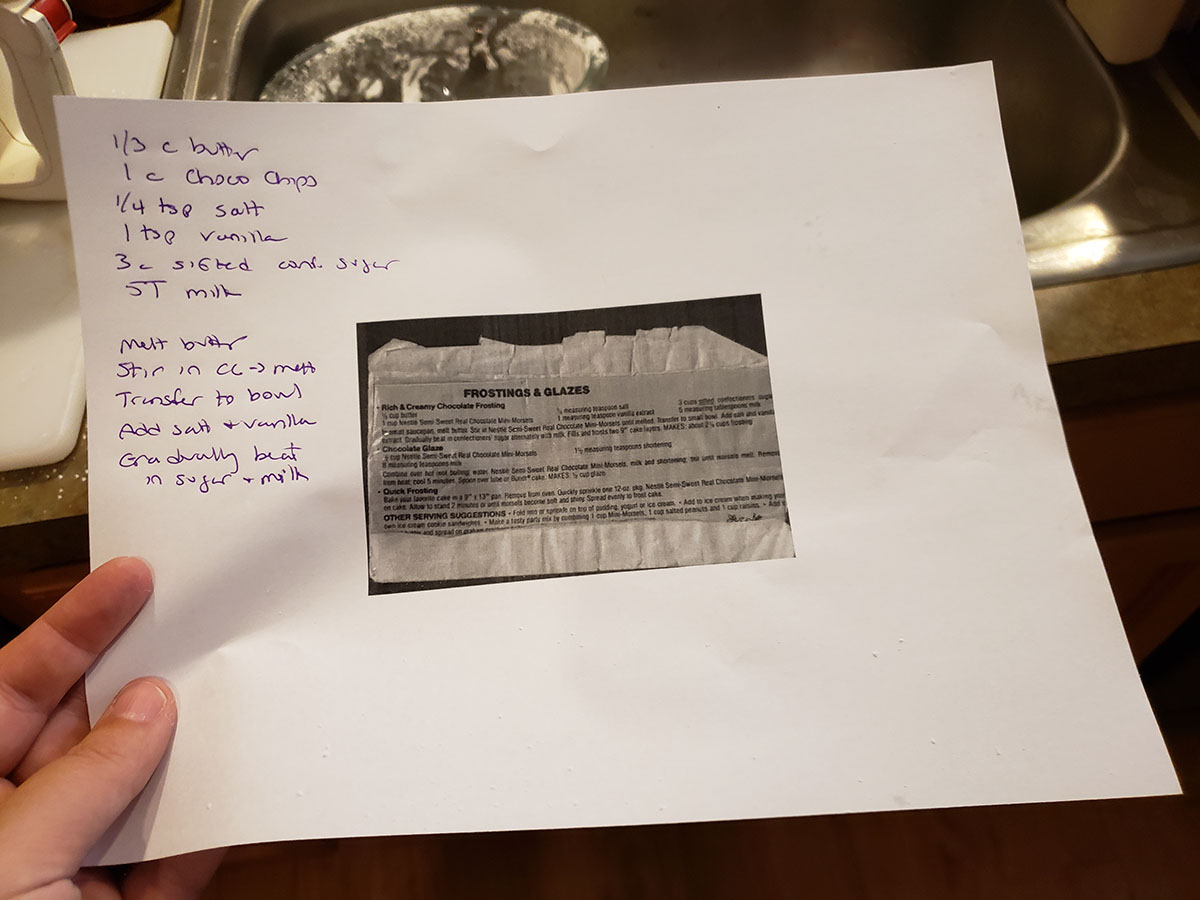 Behold! My mother's recipe! Well, not really my mother's, I guess, since she obviously clipped it out of a package of Nestle Toll House Morsels circa 1978. It has been scanned and printed and is so tiny I cannot possibly hold it far enough from my face to read it. It's slightly more readable on screen, though, which is why I wrote the directions in "large type" on the left.
That photo with the cupcakes? Those are the "first stringers," aka, the ones we are actually eating.
Here are the "second stringers," aka the ones I will shove in my face at 2:00 am after the first stringers are gone.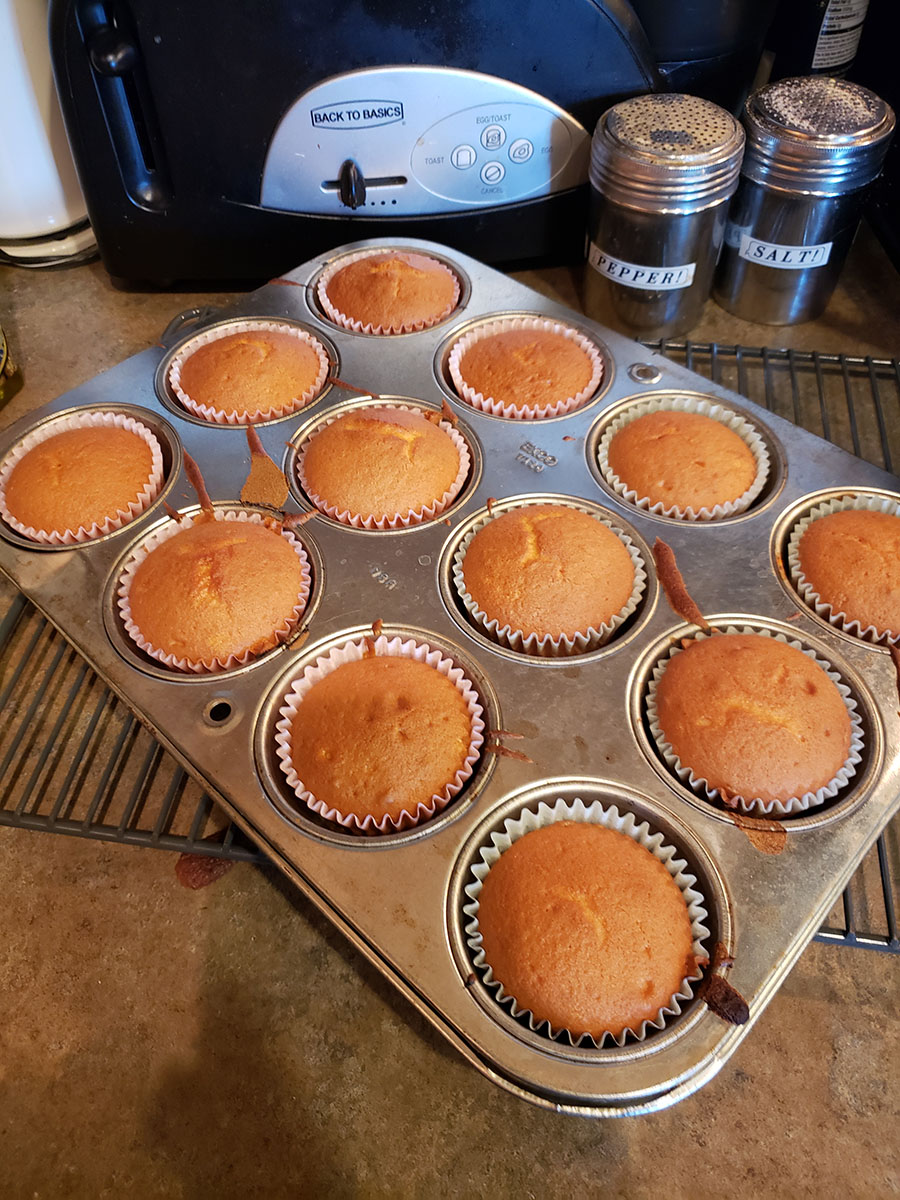 The second stringers are the color of "almost burnt" because Karen Branch called while they were in the oven, and when the timer went off, I silenced it and continued my conversation, completely oblivious to the fact that I was actually supposed to DO something when the timer went off.
Thanks, Karen. Not "Karen." I mean, like, literally Karen. Way to go. You almost ruined John's birthday.
Here's the aftermath.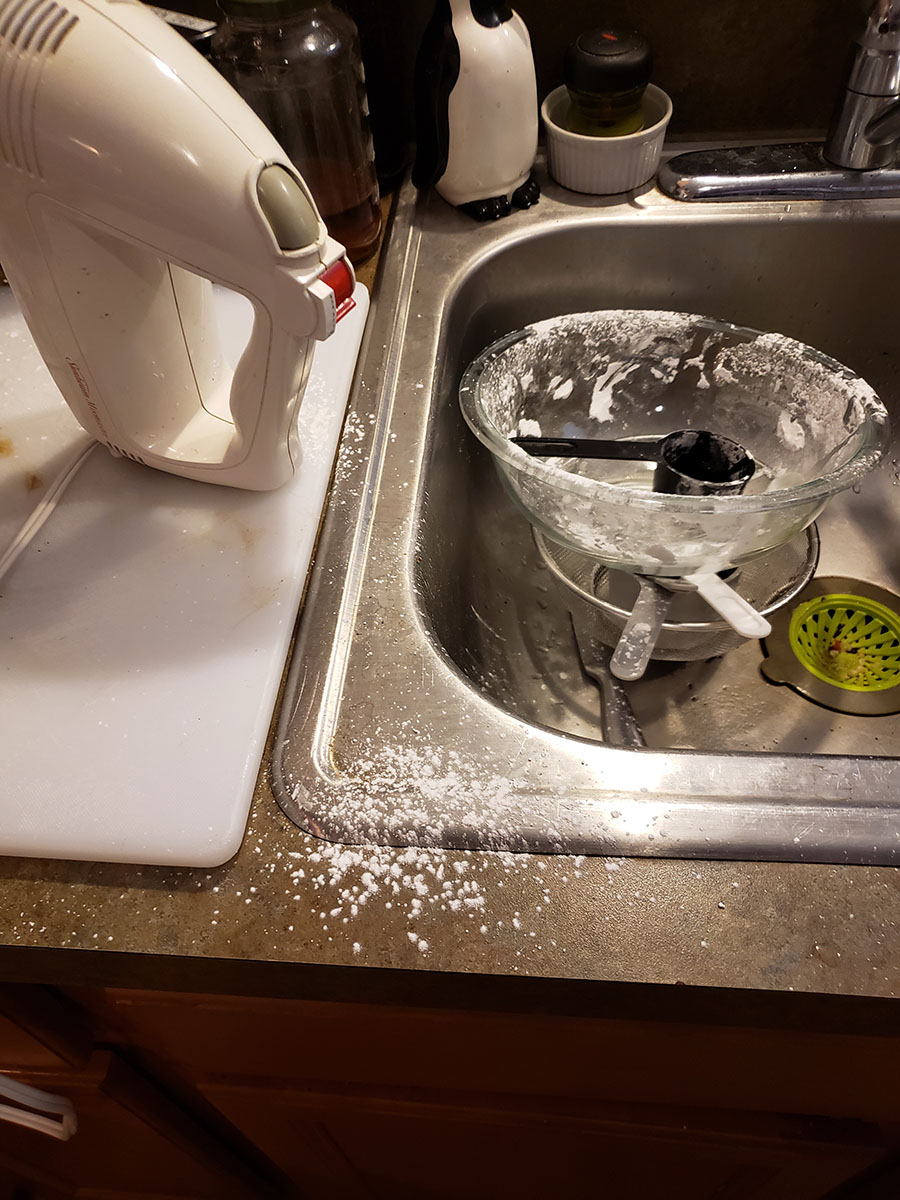 That's right, bitches. I sifted confectioner's sugar. I haven't done that since 7th grade. Who knew I even had a sifter?
No really. Like, who knew? I didn't know. Reason 647 to keep John around.
Incidentally, I was annoyed that the confectioner's sugar went everywhere until I realized that's just what confectioner's sugar does. Who am I to judge? It was born that way.
Not pictured: the round Pyrex baking dish that was on top of the rectangular Pyrex baking dish, which was on top of the kitchen cabinets because my husband is 6'2″ (and a half!). There's no picture because it smashed into 10,000 pieces while I was trying to get the rectangular Pyrex dish down from its perch as John helpfully said, "Be careful, there's glass on top" over and over again.
Happy birthday, baby!